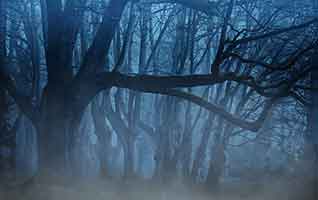 I am making good spiritual progress in this lifetime. I receive help from my guardian angels, Meher Baba, Mother Meera, Jesus, and other enlightened masters. But things have not always been this good.
While living in Los Angeles, I became interested in spirituality and unknowingly chose the worst kind of spiritual teacher. Although I didn't know it at the time, he is a charlatan and a sociopath.
What follows is a brief summary of my misadventures with the worst type of spiritual teacher. This information is for your benefit. So you don't make the mistake of choosing the wrong spiritual teacher who will delay your spiritual progress.
In another article, I describe the different kinds of charlatans who play the role of a spiritual teacher. And I provide a brief description of sociopaths.
The Occult Skills of a Spiritual Charlatan
Like any spiritual charlatan, the sociopath in Los Angeles learned how to play the role of the enlightened teacher. He read the biographies and teachings of enlightened teachers so he can mimic their speech and behavior.
Meher Baba describes the spiritual journey in seven stages. Those in the lower spiritual states have access to the energetic planes of reality.
The sociopath had some spiritual progress before turning dark. Though he is still in a lower spiritual state, he learned occult skills that allow him to manipulate energy on the energetic plane of reality.
He uses his occult knowledge to occasionally give his students/victims meaningless "spiritual experiences." He also uses these occult skills to project energy outward from his energetic body. People who meditate with him can feel the energy he is projecting.
You can now see how the sociopath tricks the people in his meditation group. They occasionally have visions during their meditations. And they can feel the energy that the sociopath is projecting. Yet they are unable to discern the difference between the sociopath's coarse energetic vibration and the pristine divine light that emanates from an awakened soul. So they assume that the sociopath is what he claims to be, enlightened.
Unfortunately, many spiritual charlatans use similar techniques to mislead the seekers who come to them for spiritual guidance.  In another article, I describe how only an advanced yogi can tell whether a spiritual teacher is actually enlightened.
Warning Signs
Telling Yourself a Story about Your Spiritual Teacher
There is More to the Story
This article is only a brief overview of my experiences with the sociopath. From the time that I left Los Angeles, I have kept a spiritual journal that will be the basis of my second book. It chronicles how I learned about the sociopath, broke free from his dark influence, and found my true spiritual path. In it you will learn the entire story, such as what kind of beings are "allies" and who is in the so-called "lineage."
In spite of everything I am doing well. I am surrounded by God's mercy and grace. Yet you should let my story be a cautionary tale. And be careful in whom you choose to guide you along the spiritual path.