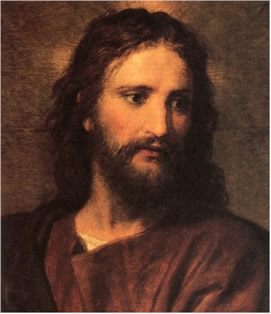 World Savior
Jesus is a world savior who incarnated on earth for the spiritual benefit of all life forms. He is a source of grace and a means of drawing closer to the divine.
The Christian Religion
Connecting with Jesus Now
A Faith Based on Direct Experience
I am a Christian. I was baptized in a Catholic church and then attended a Baptist Church growing up. My relationship with Jesus is an important part of my spiritual path.
In my mid-twenties, I went through a period in which my faith was tested. I had just finished six long years in college earning two undergraduate degrees and a master's degree in business. After all that work, I ended up in an unsatisfying job. I was confined to a cubicle, under fluorescent lighting, crunching numbers all day for a large corporation.
In addition, I had contracted a bizarre illness that caused me to be tired all the time. Western medicine had no cure for it, so they called it chronic fatigue syndrome. When I first became ill, I was so tired that I would wake up in the morning wondering, "Is this the day I'm going to die?"
The soul-crushing job and the illness caused me to reevaluate everything about my life. I had bought into the commonly held idea within our society that making money would lead to happiness. But that day had not arrived. As I looked around at the other people who worked at my company, almost all of them were unhappy too. Something was very wrong here.
What other ideas had I accepted as true that were actually wrong? Perhaps God did not exist either. After all, I had not seen this being called God; I had only been told about him. Why would God allow me to be so sick?
Back then, my faith was little more than the beliefs I had been taught in church growing up. Jesus felt distant and inaccessible.
Many Christians have their faith tested. Their relationship with Jesus is based mostly on ideas instead of direct experience. And something can come along in their life that causes them to question their ideas about Jesus.
It was only after I read The Second Coming of Christ by Paramahansa Yogananda that Jesus became real to me. Yogananda was born in India where his enlightened teacher, Sri Yukteswar, taught him about the teachings of Jesus. Because Yogananda is Indian, he was not indoctrinated into the same Christian belief system that is commonly accepted by many people in the West.
Yogananda's explanation of Jesus, his life, and his teachings removed the religious dogma and misunderstandings that had impeded my relationship with the divine. Jesus became much more than an idea about someone I would meet in the afterlife. I can connect with him right now, in this moment. His love flows to me, and I am uplifted.