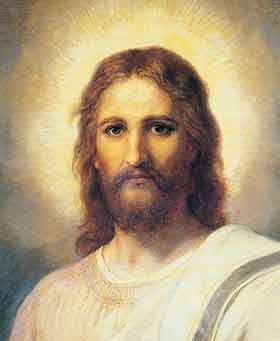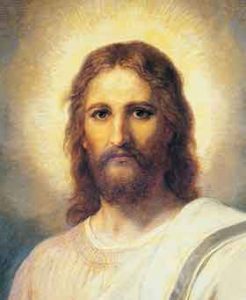 The Christian spiritual path is beautiful. Through the love of Jesus Christ we are uplifted and draw closer to God.
The Fragility of Spiritual Beliefs
I am a Christian. I was baptized as a Catholic and raised in a Baptist Church. While growing up, Jesus and God seemed distant and inaccessible. At one point in my life, when my health was poor, I wondered whether God existed at all.
When something in your life does not go according to your expectations, you may wonder why God allowed it to happen. Your ideas about God, as kind and merciful, are not aligning with your circumstances. And you may begin to question the existence of God.
Many Christians have moments when their faith is tested. Why is that? If you are a Christian you might say that it is the dark side trying to lead us away from Jesus. Certainly that can happen. Yet perhaps there is also something missing in the way we worship the divine.
Beyond Your Beliefs and the Thinking Mind
We are conditioned since childhood into a commonly accepted Christian belief system. We are taught that our faith—our beliefs about Jesus—lead to eternal salvation. Faith becomes the goal of our Christian spiritual path. Yet there is more to being a Christian than the beliefs we hold about Jesus and God.
Beliefs are nothing more than ideas that exist only in the mind. What we are rarely taught in church is that the true spiritual path lies beyond the limitations of the thinking mind.
Most people interpret reality through the filter of the mind. They create a conceptual understanding of the world based on their cultural upbringing and life experiences. And like everything else in their life, God becomes an idea.
They are always thinking about something. Only occasionally do they have moments in which their thoughts subside and they have a fleeting glimpse of what lies beyond the conceptual mind.
Perhaps in your own life there have been moments of "no mind." They stand out as extraordinary. You may have been watching the sunset or looking into the eyes of a loved one, and for a brief period you experienced the world directly without your thoughts getting in the way.
You may have occasions in church, or in prayer, or while reading the Bible when you experience something more real than an idea. Something inside you affirms that God exists. You know it because you experience it directly. What those events have in common is that your thoughts temporarily subsided.
Yet the moments of no mind are usually fleeting. The mind turns back on and your attention is once again absorbed in an endless stream of thoughts.
Learning How to Experience the Deeper Truth
God is infinite. It is not limited by anything including the ideas we have about it. What most people call the truth is only an idea that exists in the mind. The deeper truth is not something that can be understood conceptually. Instead it is experienced directly beyond the limitations of the mind.
For many Christians their beliefs about Jesus, God, and the spiritual path keep them trapped in the mind. They do not recognize a difference between God and the beliefs about God. They are not taught how to go beyond the mind and experience the divine directly.
Yet it is the ability to become free of the thinking mind that is the true spiritual path. And it is a skill that can be learned. You don't have to wait for it to just happen.
Once you learn how to consciously quiet your thoughts and experience the divine—the deeper truth—you are changed forever. God is no longer just an idea. It is a tangible reality. Your beliefs are no longer the totality of your spiritual path. You have freed yourself from the rigid dogma and group thinking that keeps so many Christians from progressing spiritually.
Your beliefs become more than just ideas about God created by others. They are useful pointers to the truth. You go beyond the mind to touch the deeper truth, and then you describe what you have experienced in terms of ideas. In this way your beliefs expand to incorporate what you know to be true through direct experience.
There are many ways to consciously still the mind and touch the divine. For instance, some people are drawn to meditation. After sitting quietly for twenty minutes the mind gradually subsides. Others learn how to focus on the present moment. When not reflecting upon the past or worrying about the future, the mind becomes still. As Christians we can experience the divine through the love of Jesus Christ.
The Spiritual Path of Opening the Heart
And thou shalt love the Lord thy God with all thy heart, and with all thy soul, and with all thy mind, and with all thy strength: this is the first commandment.
— Jesus, Holy Bible, Mark 12:30
The Closeness of God
Loving Others
When the heart is open, you feel the unconditional love that Jesus expresses toward everyone and all life forms. The love of Jesus teaches you how to fully love God and your fellow human beings.
A new commandment I give unto you, That ye love one another; as I have loved you, that ye also love one another.
– Jesus, Holy Bible, John 14:14
Connecting with Jesus Now